2023 Shorewood Kiwanis Harper Charity Cruise

Wednesday, August 30, 2023, from 5pm to 9pm
Harper Charity Cruise
Visit all the subpages of the Harper Charity Cruise to get the full picture.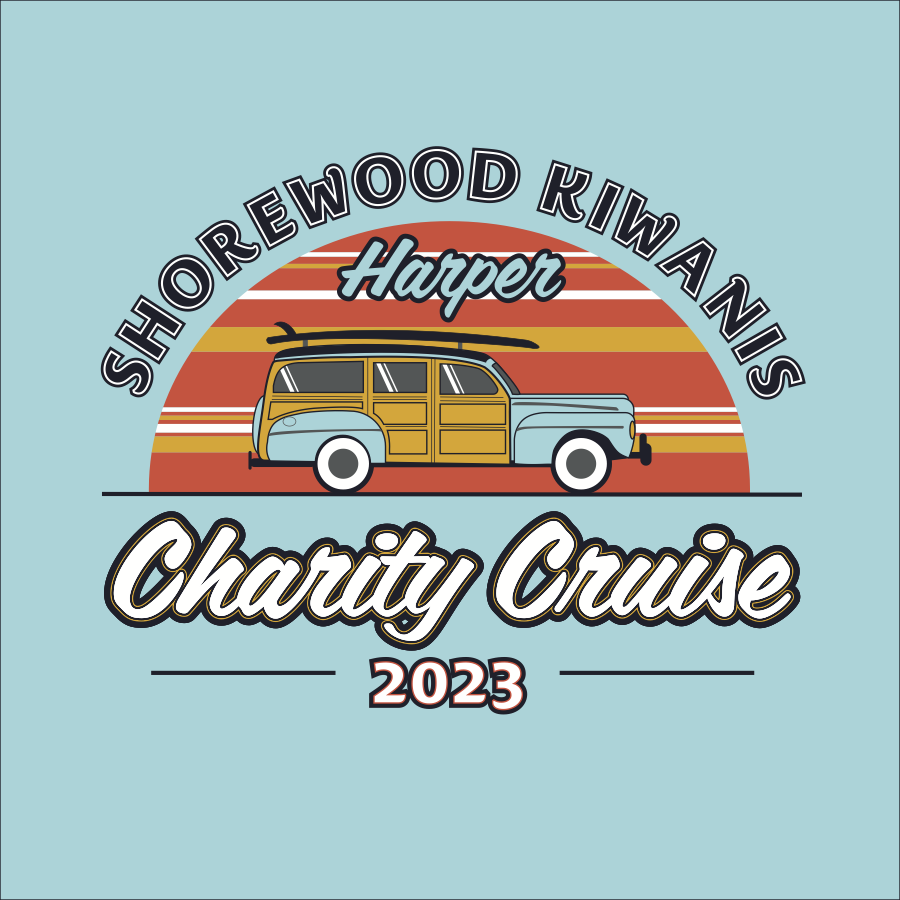 History of the Cruise: For over two decades, there has been a charity cruise on Harper Avenue, in St. Clair Shores. All these years later we are still cruising and still going strong! The Harper Charity Cruise almost, always been a Kiwanis event. This event is modeled after other commercial cruises, but with an eye toward charity and giving back to the community. In 2005, Shorewood Kiwanis was approached to "take over" the coordination and up-front funding of this important event. As one of the larger Kiwanis clubs in St. Clair Shores, it was an easy decision for us to step in and make sure that this very important St. Clair Shores summer event continue on and grow. Last year's cruise was one of the highest attended events in years past.
GENERAL INFORMATION
SHOREWOOD KIWANIS "Improves The World, One Child and One Community"
At a time since 1959. Celebrating over 60 years serving the community.
 Wednesday, August 30, 2023, 5 pm to 9 pm. Car cruise is open to all types of vehicles. There is no fee! Only 100% charity car cruise in Michigan.
 The route is Harper Avenue from  8 1/2  Mile Road to 12 Mile Road.
 Event is sponsored through generous donations from people and companies. We sell t-shirts with the sponsor's name/logo on them.
Parties:
Open – anyone can attend. People may have to pay or donate for food or amenity.  We promote open parties on facebook, newspaper.
Private – Business/person has their private party, not open to public. Shorewood personnel can solicit for t-shirts or request donations.
 ALL SPONSORS MUST EMAIL THEIR LOGOS TO EMAIL: [email protected]  
 CRUISE CHAIRPERSON – Rosanne Minne, 586.295.4307.
Roy O'Brien Ford is our Corporate Sponsor.  
 Headquarters is at Rahi Executive Center, 23550 Harper.
 Proceeds of the car cruise benefit these projects: Purchased Lucas 3 Chest Compression Device for SCSFD, Easter & Christmas Brunch & Book, Sponsorship of Servant Leadership, HS Senior Scholarship Program, Life Handicap Fishing Derby, Fireworks Extravaganza, Christmas in August-supply children to get clothes for school, Dictionary Program-every third graders get dictionary,  Holiday Gift Certificates for food, Salvation Army Bell Ringing, Diapers to Gianna House, Kiwanis of Michigan Foundation to support 4 childrens hospitals, Treat Handicapped children to Reflections on Ice,
Helped Eagle Scout build 2 picnic tables with wheelchair access, collect books for children, and many charities in SCS.
 Your donation of sponsorship is tax deductible as charity (501.3c) or as Advertising.
If you wish to use a credit card for payment, contact Diane DeYonker at 586.248.3039.
 Contact Sharon Gwizdowski at 586.246.6317 regarding membership.  Our meetings are the first and third Tuesday of the month at Leo's Coney Island, 9 Mile and Jefferson, 7:30 am.
 SPONSORSHIPS AND LOGOS ARE DUE FRIDAY, JUNE 30, 2023. IF WE DO NOT HAVE WE CANNOT PUT ON SHIRTS. NEED FOR TSHIRT ORDERS AND COMPLETION OF THE SHIRT FOR PRESALES. THANK YOU.